TV Show
---
Friends
NBC
Friends (Videos)
---
Chandler and Phoebe decide to break up with Janice and Tony on the same night; Phoebe's goes really well but Chandler has a ha...
---
Phoebe looks for supplemental income, and works part time as Chandler's secretary. This leads to Chandler's discover that the ...
---
'Occupation.. Dinosaurs'
---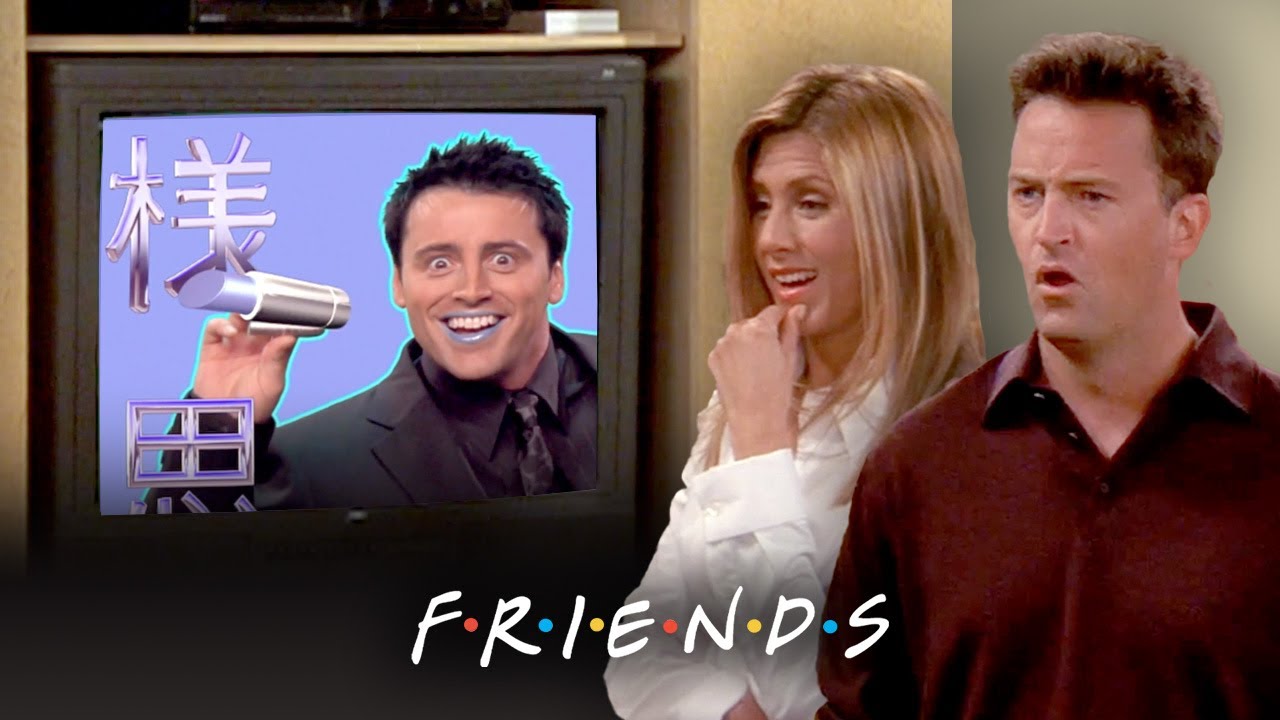 Chandler's ad agency gets a new account and Joey wants Chandler to get him in the commercial. Chandler doesn't think he's righ...
---
Ross and Monica's cousin Cassie comes to visit for a few days. She's so drop-dead gorgeous that Chandler can't stop staring; R...
---
Joey gets a audition for a Broadway play; at first he's terrible, but later (when he really needs to go to the bathroom) his n...
---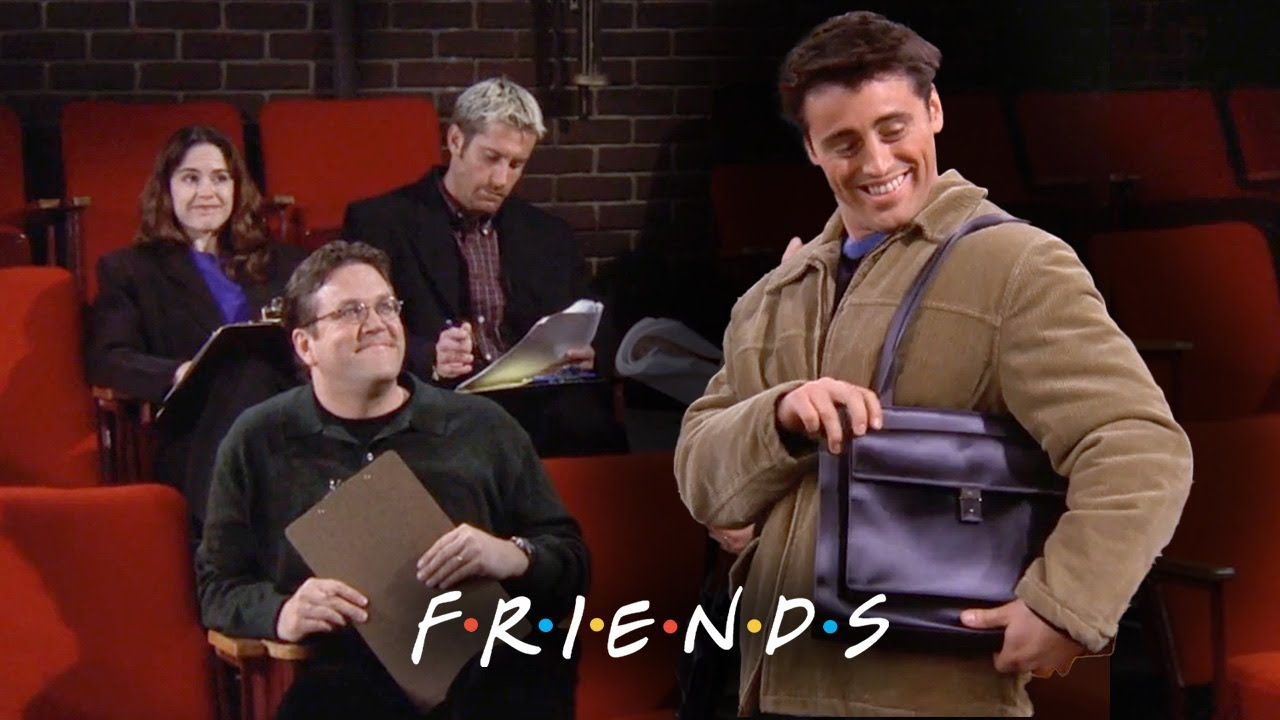 Joey is auditioning for a sophisticated part in a play, so Rachel offers to help him look the part. She outfits him at Bloomin...
---
Ross is still angry with Joey for being engaged (even if by accident) to Rachel. Joey tries to get Ross to punch him, but then...
---
Ross sees Chandler flirting with the pizza girl (Caitlin) and decides he's going to turn on the charm as well, with disastrous...
---
Ross is upset that Rachel kissed Gavin, but is hesitant to talk with her about it. Rachel is worried that it was the wrong thi...
---
Ross dates a fantastically beautiful paleontologist (Cheryl); everything is going great until he finds out she's incredibly me...
---
Ross and Mike hang out together but find they have nothing interesting to talk about.
---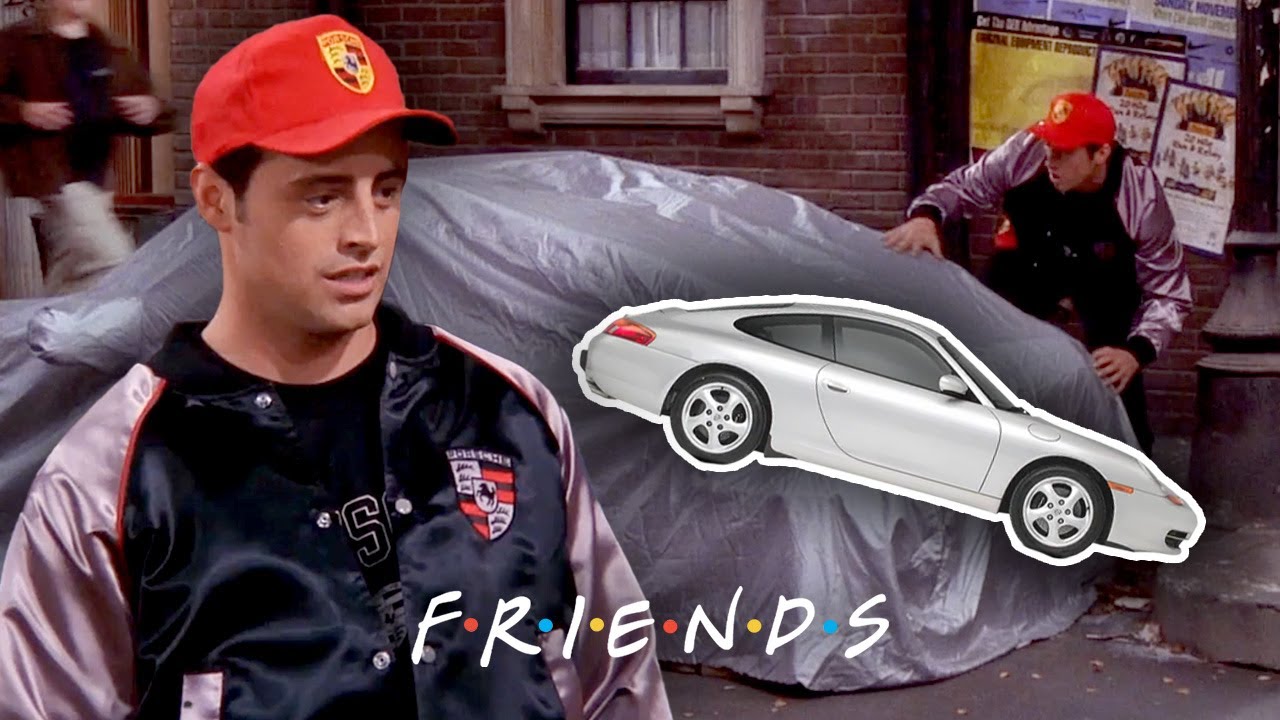 Joey finds the keys to someone's Porsche. He decides to wait by the car until the owner shows up. He gets mistaken for the own...
---
Joey, preparing to audition for a new game show, gets help rehearsing from Ross and Chandler. The complex rules are confusing ...
---
Ross prepares just the right way to tell Mona that Rachel has moved in with him. But Mona comes over to his apartment early an...
---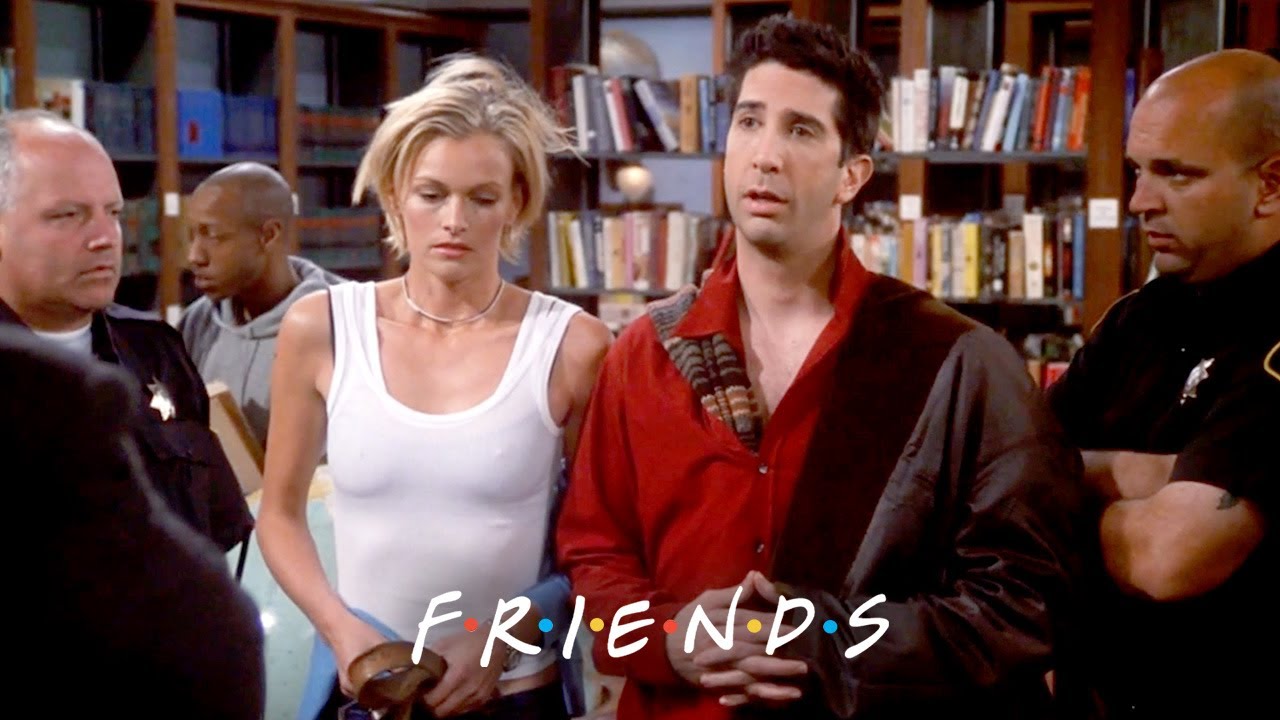 Ross discovers that his Doctoral Thesis is in NYU's library. When he goes to visit it, he finds that it's in a remote corner f...
---
Joey takes Rachel out to dinner and tells her he's falling in love with her; Rachel can't return his feelings.
---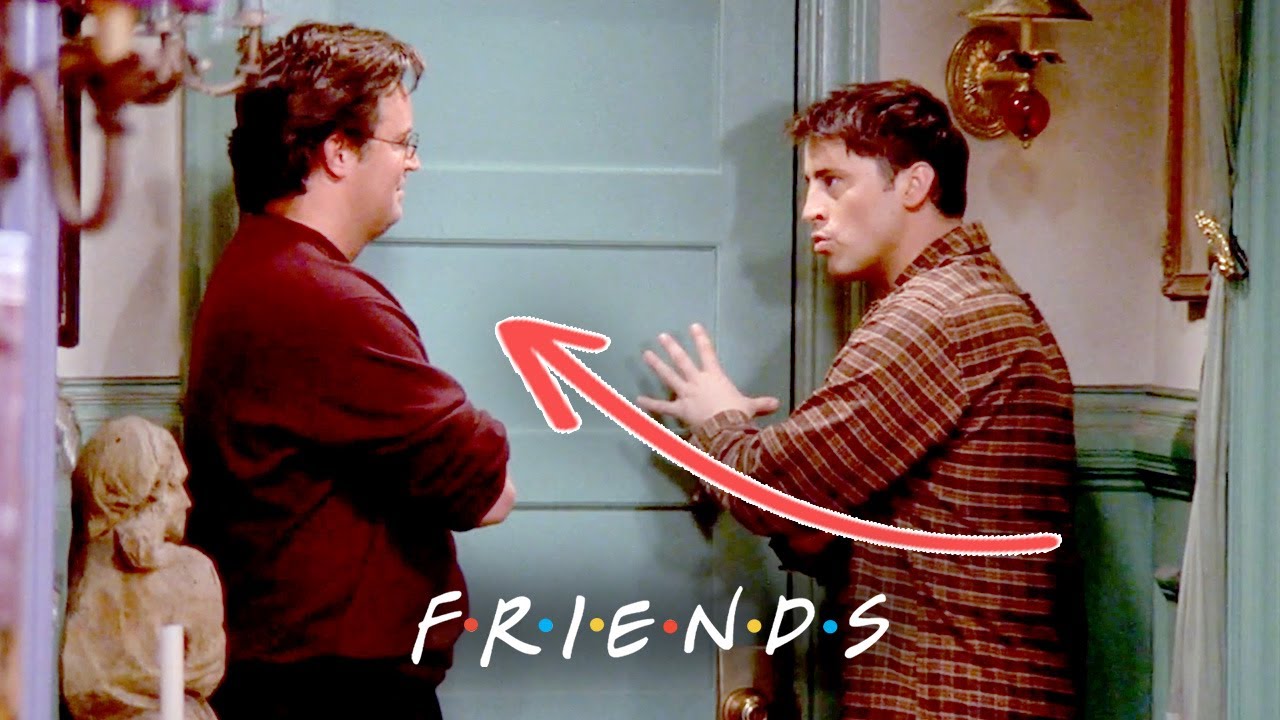 Chandler discovers Monica has a secret closet which is always locked. When he finally gets it open, he discovers a terrible, m...
---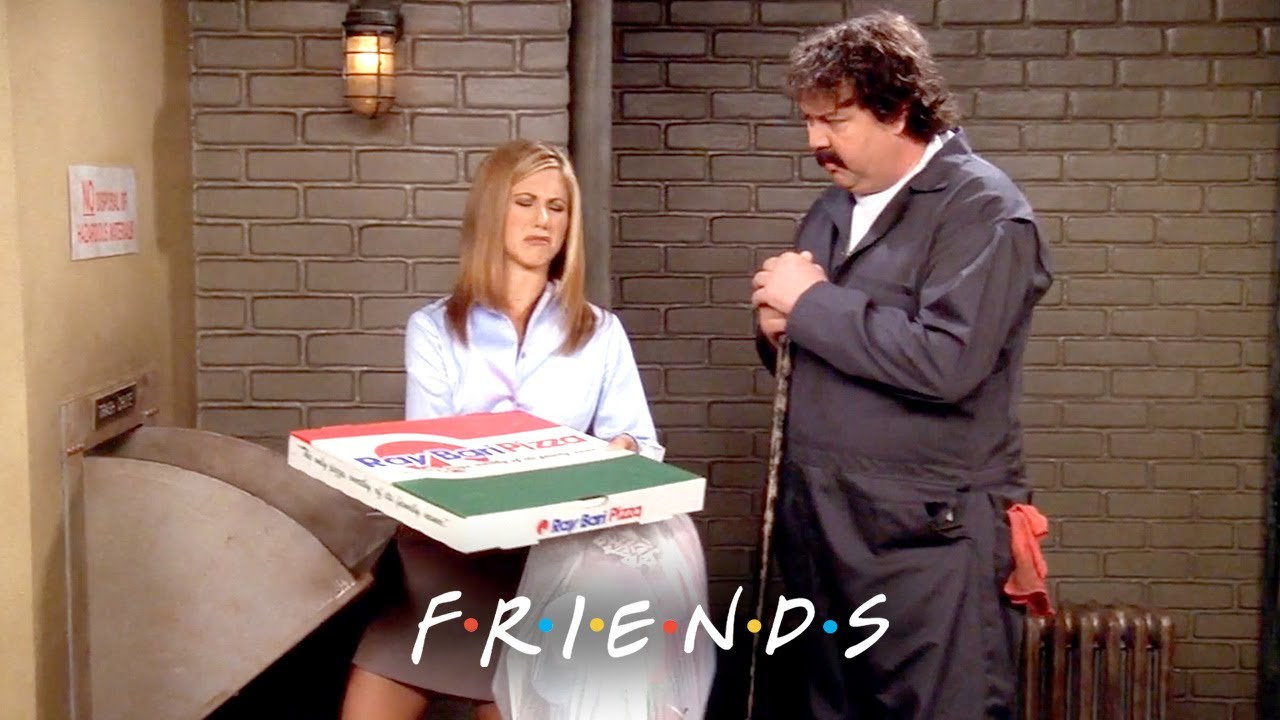 Joey chews out Mr. Treeger, the superintendent, for making Rachel cry.
---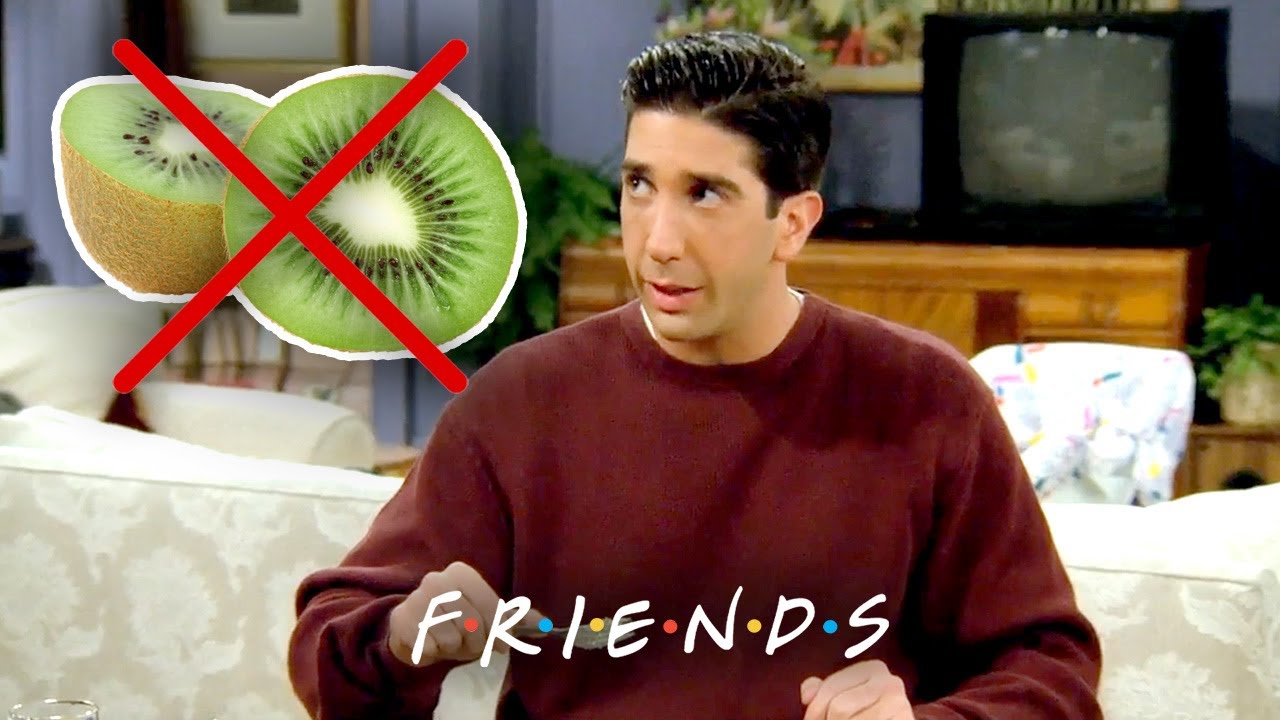 Ross has an allergic reaction to Monica's Kiwi Lime Pie; his tongue swells up and he has to go to the hospital.
---
Ross and Chandler post bogus information about each other on their college's alumni web site.
---
Monica starts dating Fun Bobby again; she notices he seems to have a drinking problem. She confronts him and he decides to qui...
---
Chandler tries to convince Joey that he's letting Janine make him and the apartment too girly.
---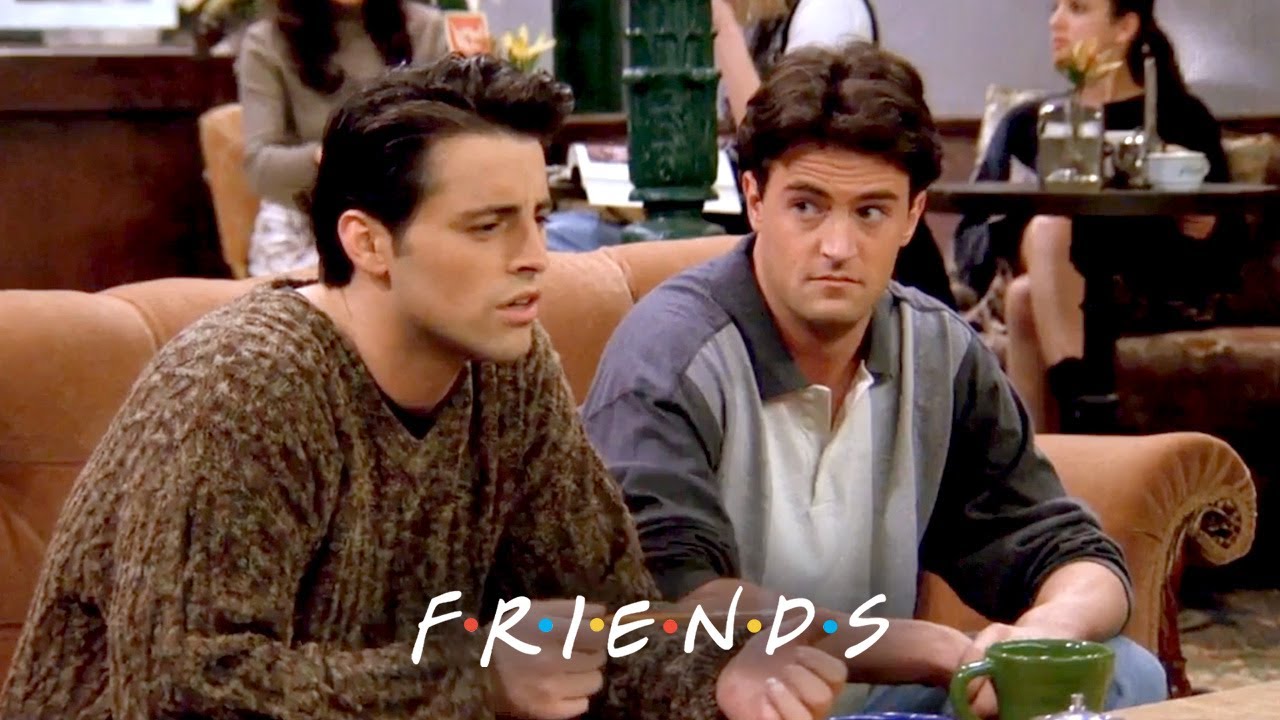 Joey goes to Chandler for help in choosing a new stage name.
---
Ross shares his heartbreaking story with Phoebe & receives more than comforting hug in return.
---
Ross is upset that Rachel kissed Gavin, so he goes on a 'hitting on women' spree. Chandler's sarcastic humor is at an all-time...
---
Before She Realizes He's Right in Front of Her?
---
The 2nd Janice Break Up
---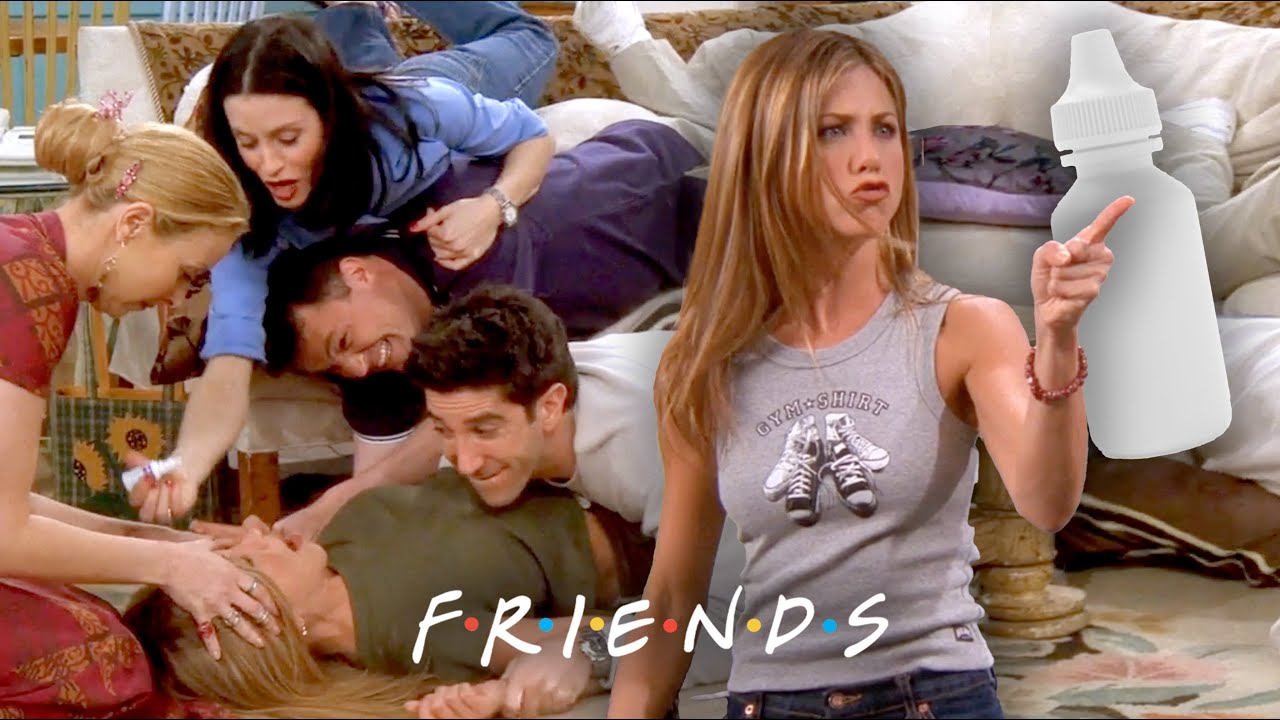 Rachel has an eye infection but doesn't want anyone touching her eye. Monica finally gets her to a doctor but then Rachel won'...
---
Chandler introduces himself to a good looking girl (Kathy), only to find out that she's dating Joey; as they get to know each ...
---
Phoebe is mad at Ross but can't remember why.
---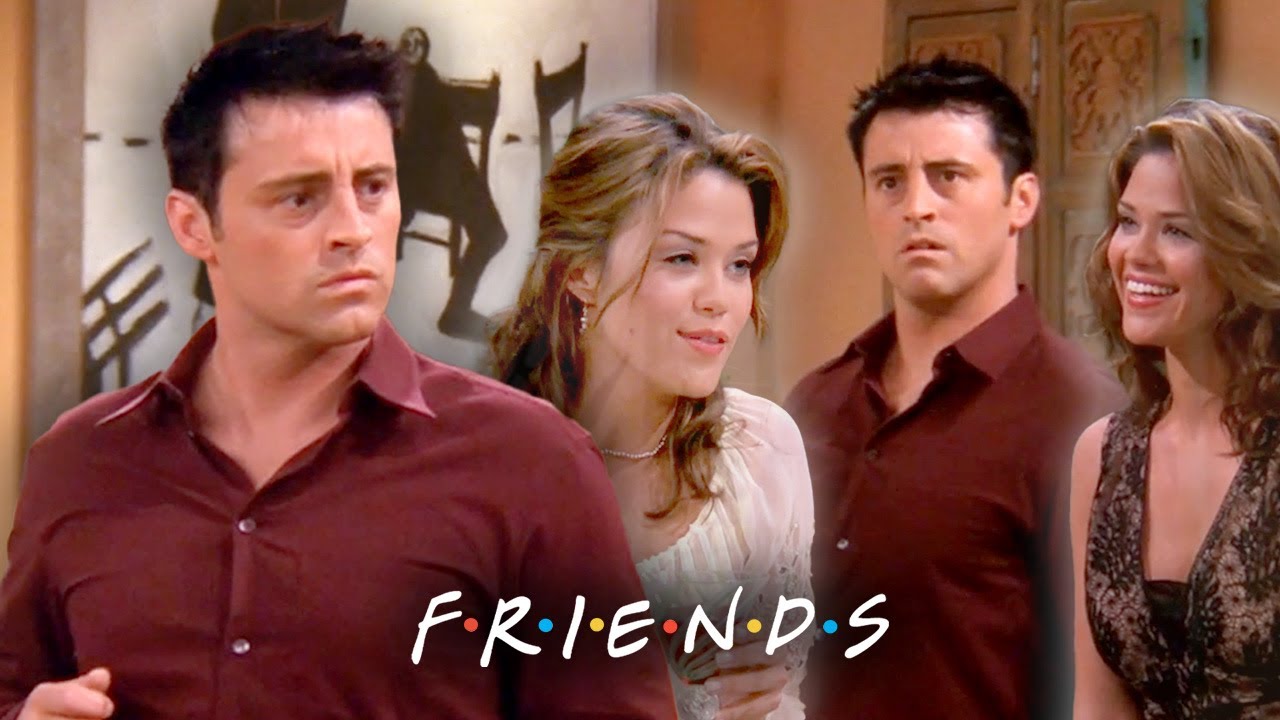 Joey meets a woman and starts dating her, but he recognizes her apartment and thinks he's slept with her before. She obviously...
---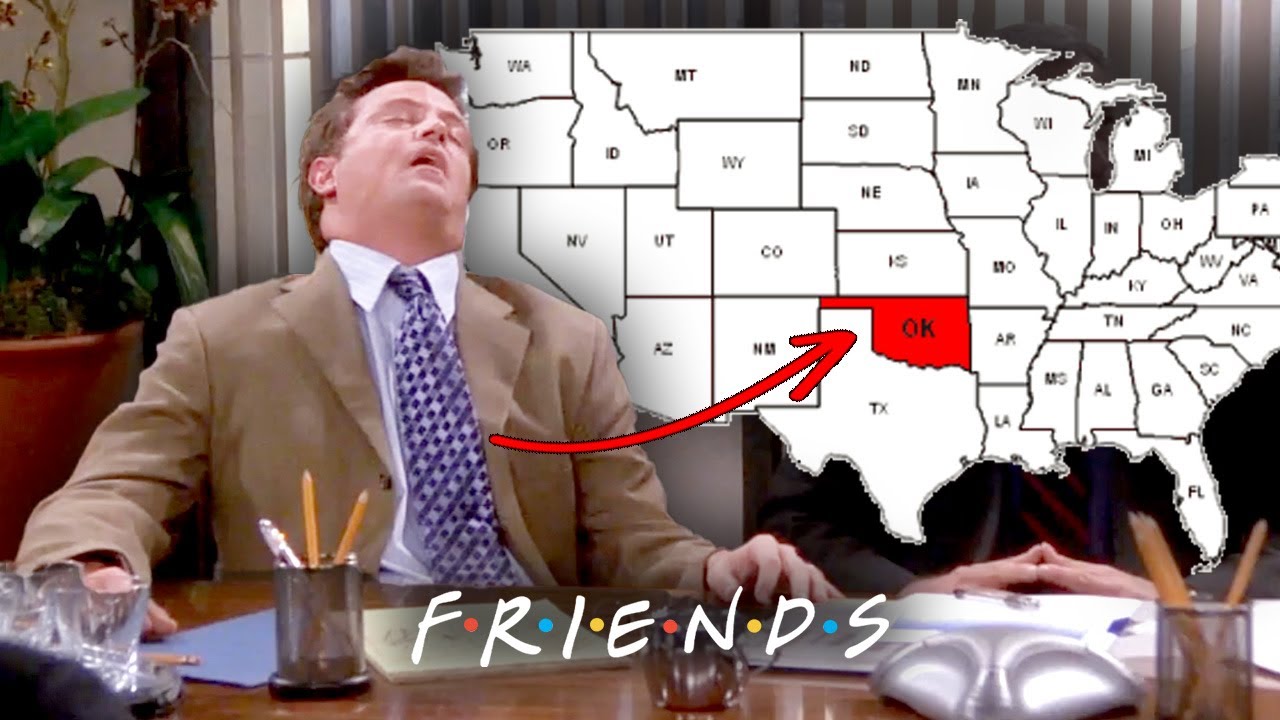 After Falling Asleep in a Meeting
---
While drunk, Rachel leaves Ross a message saying she's over him. The next morning, Ross retrieves his messages while at Rachel...
---
Rachel has a gift certificate for a free massage at a big corporate massage chain; Phoebe makes her promise not to go. She goe...
---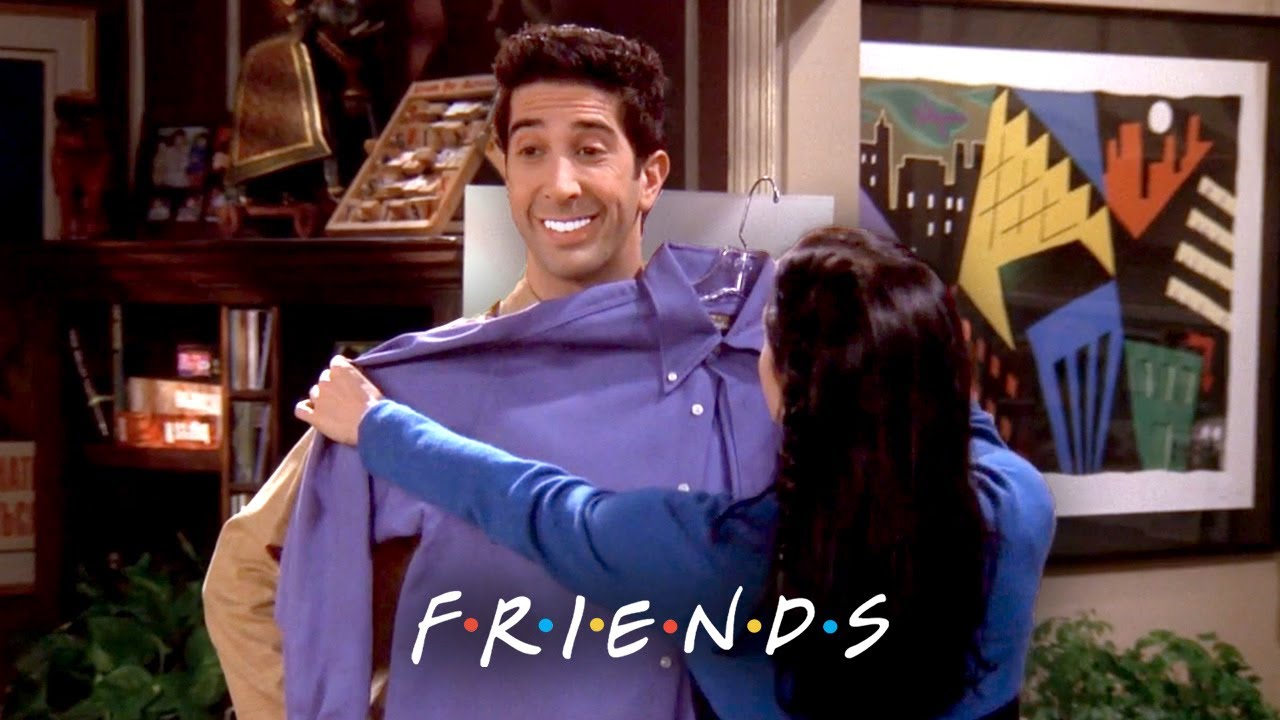 Ross goes too far when he whitens his teeth in preparation for a date with Hillary, Monica's co-worker.
---
Phoebe and Joey set up Rachel on Ross on terrible blind dates, in hopes that they'll realize by comparison how good they are t...
---
While Everyone Else Parties
---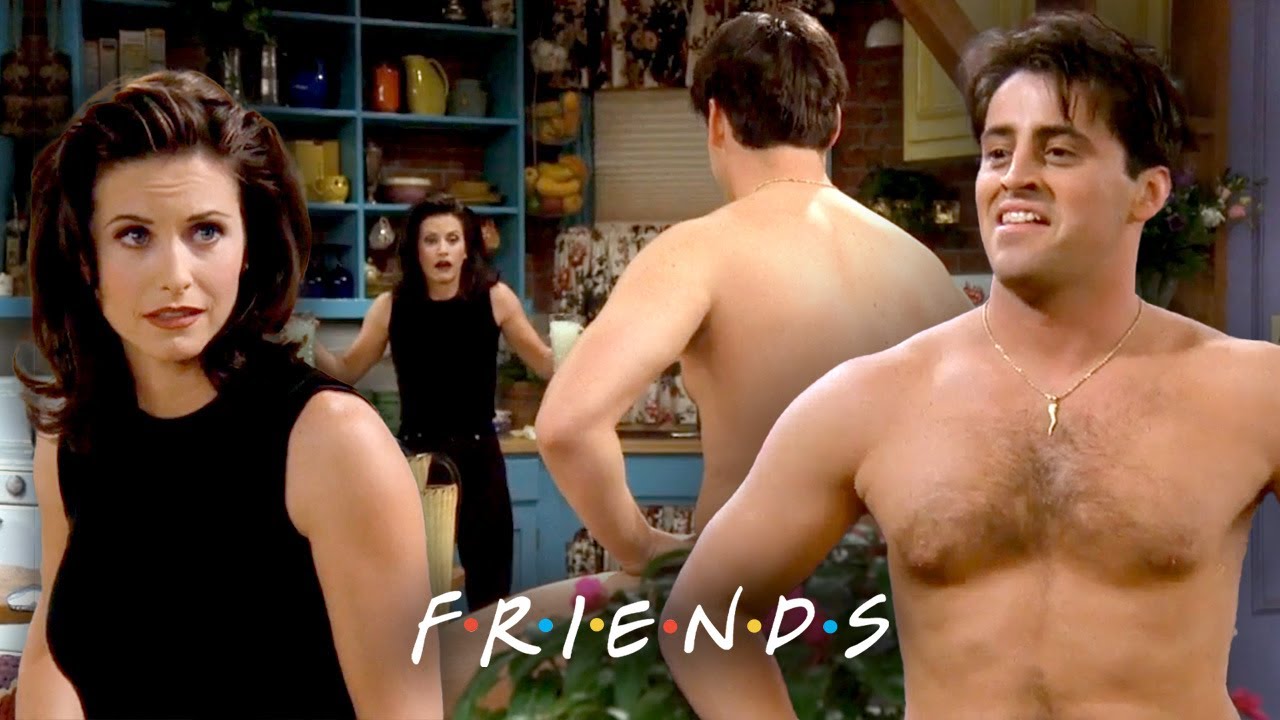 I suppose it could happen to anyone. Not anyone that I know but..
---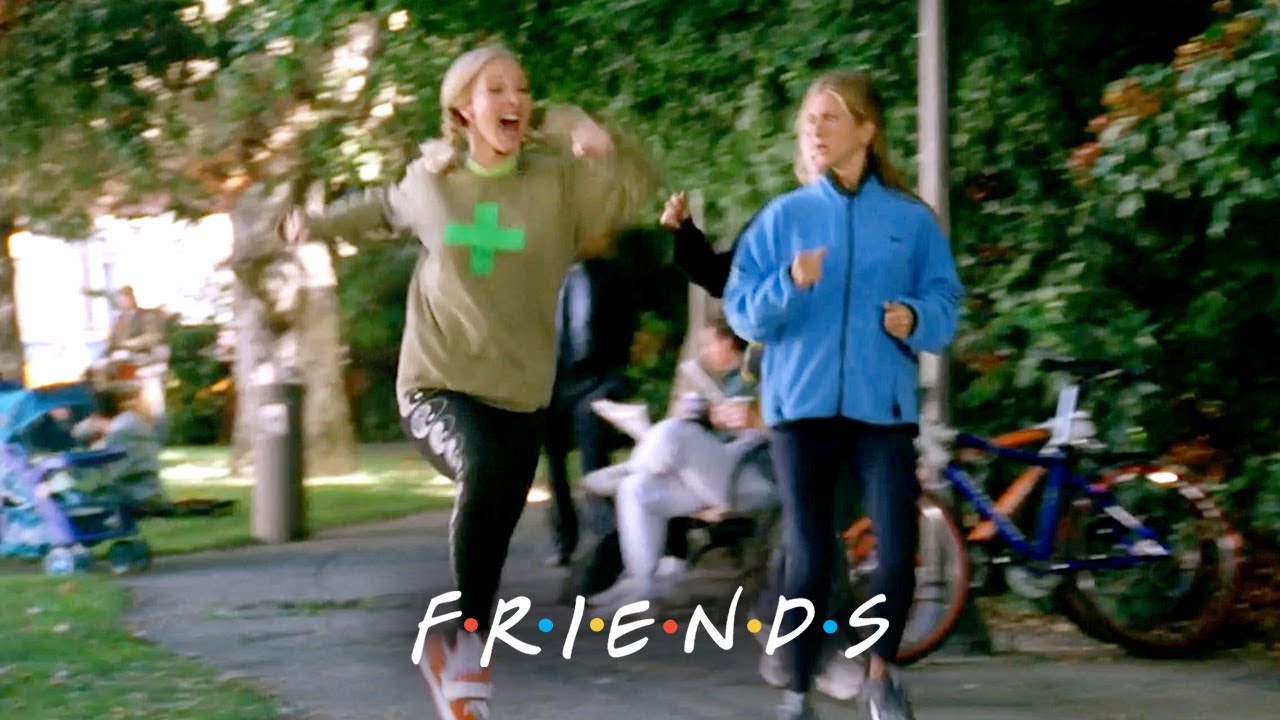 Rachel and Phoebe, new roommates, decide to run together in the park each day. Phoebe's weird running style embarrasses Rachel.
---
Ross and Chandler post bogus information about each other on their college's alumni web site. It escalates until Chandler post...
---
Rachel contemplates her upcoming marriage to Barry and seeks one more 'fling'. Overhearing this, Chandler makes his move.
---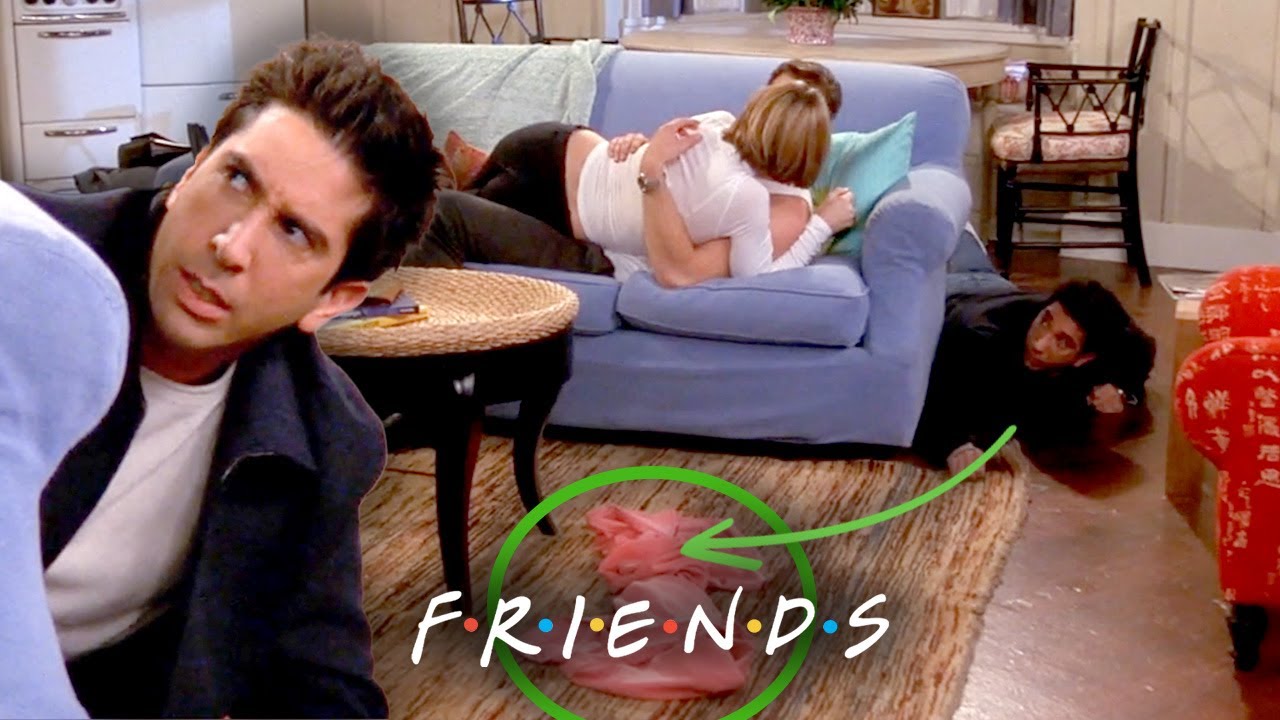 Ross realizes he's left his favorite shirt at Mona's apartment. He tries to retrieve it when she's not there, but gets caught.
---
Joey needs new head shots, and his photographer advises him to get his eyebrows waxed. The pain is too much, so he only gets o...
---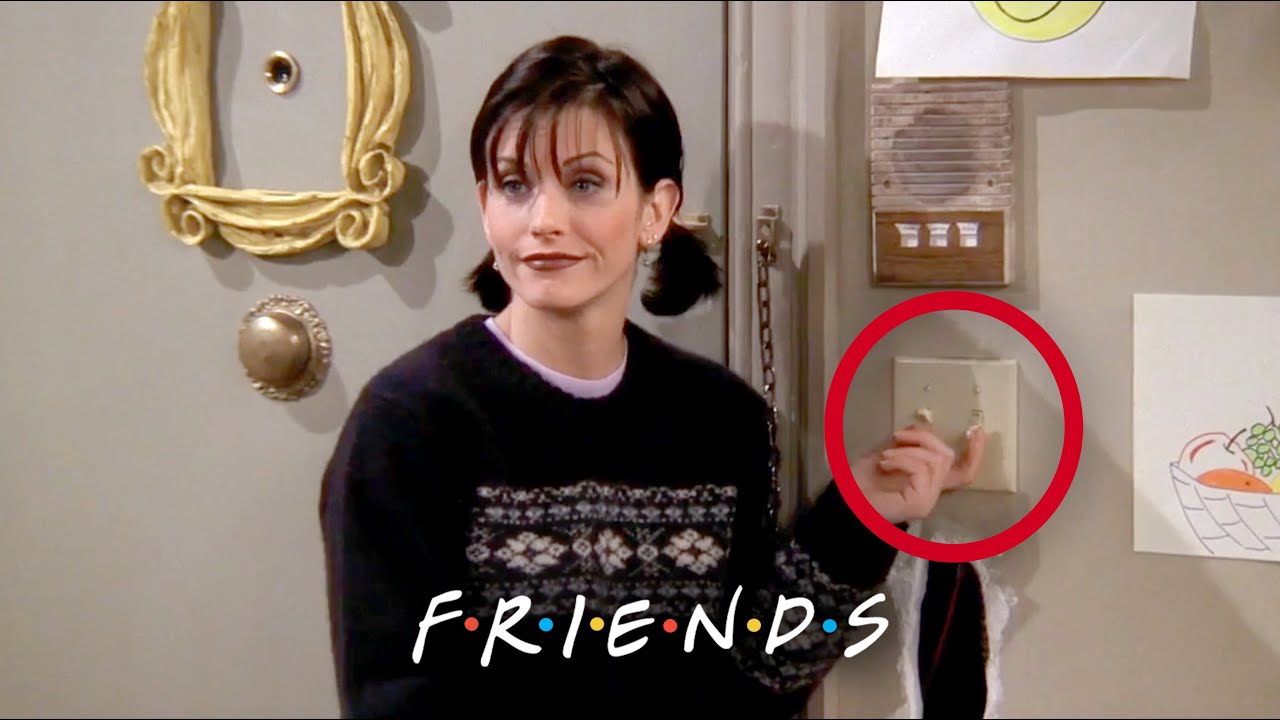 Monica obsesses about an electrical switch that apparently doesn't do anything; after tests, blueprints, and demolition work, ...
---
Joey's a celebrity guest on Pyramid; he does horribly until he's in the Winner's Circle, where he does very well... until the ...
---
The gang ask Ross and Rachel how they got together the night she became pregnant.
---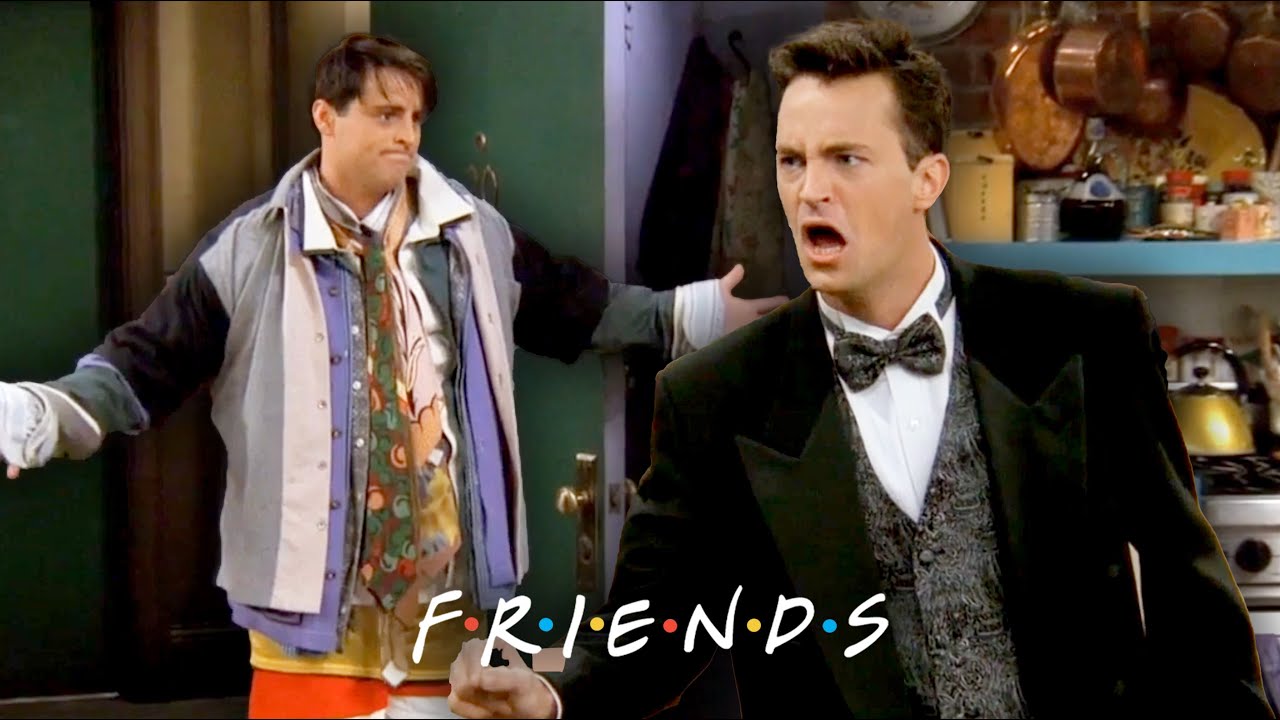 Ross has an important night but no one else is ready to go. Joey and Chandler fight about chairs and clothes.
---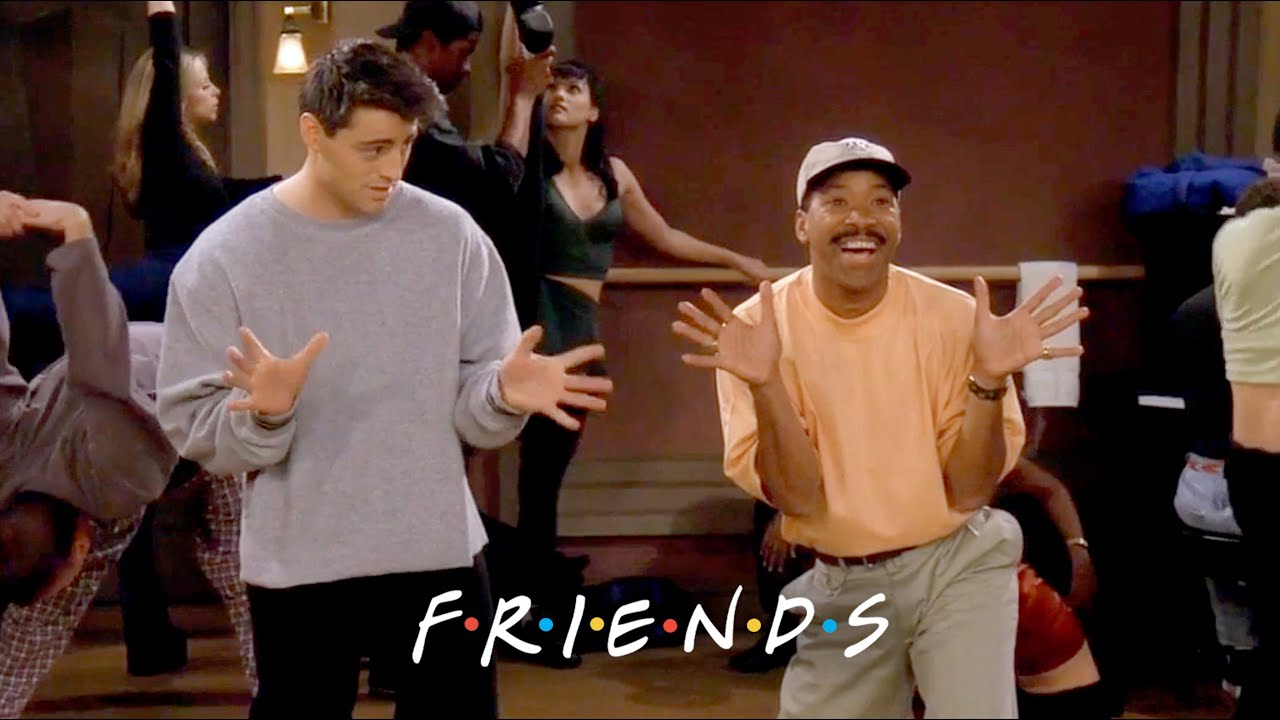 Joey gets an audition for a Broadway musical, but he can't dance.
---
Ross spends all his free time 'acting' in front of his window, thinking it entertains his friends. Joey tries to find a woman ...
---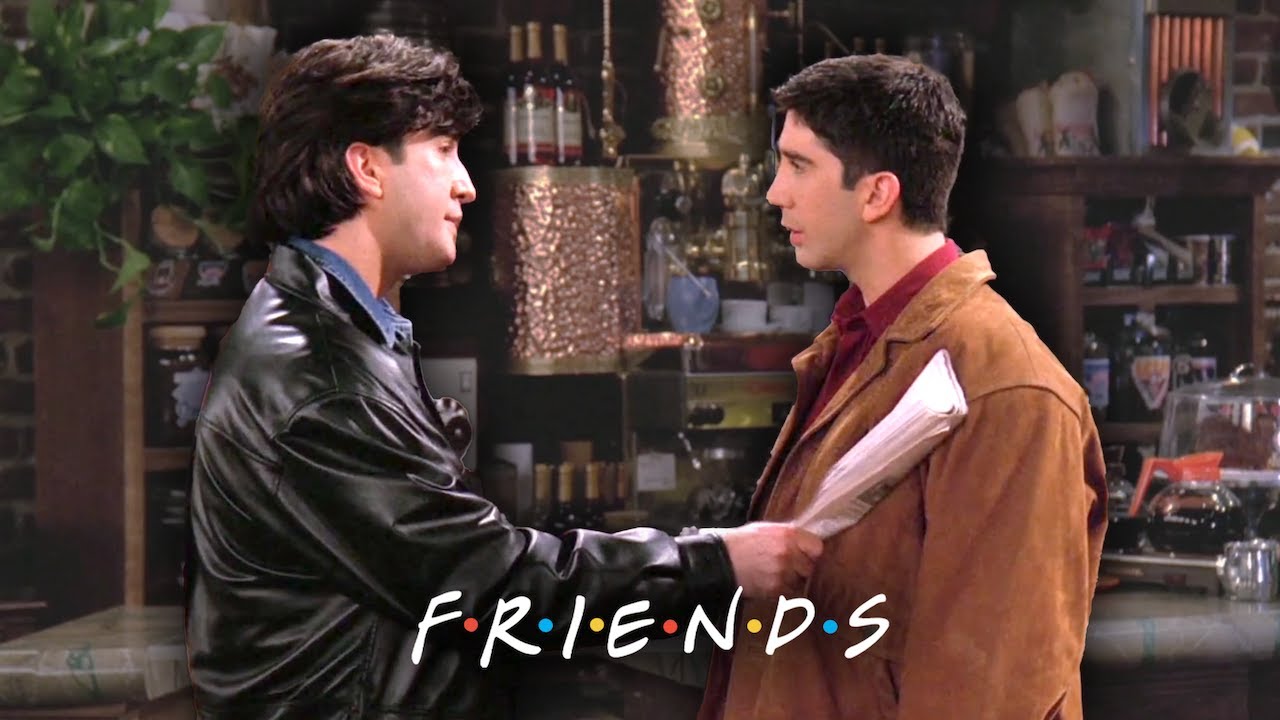 Rachel dates Russ, who bears a striking resemblance to Ross.
---
Joey's status as the Bijan Cologne Man is threatened when his department store hires someone to be the Hombre Man.
---
Chandler and Joey take care of Ben for the day, but accidentally leave him on a city bus while meeting women.
---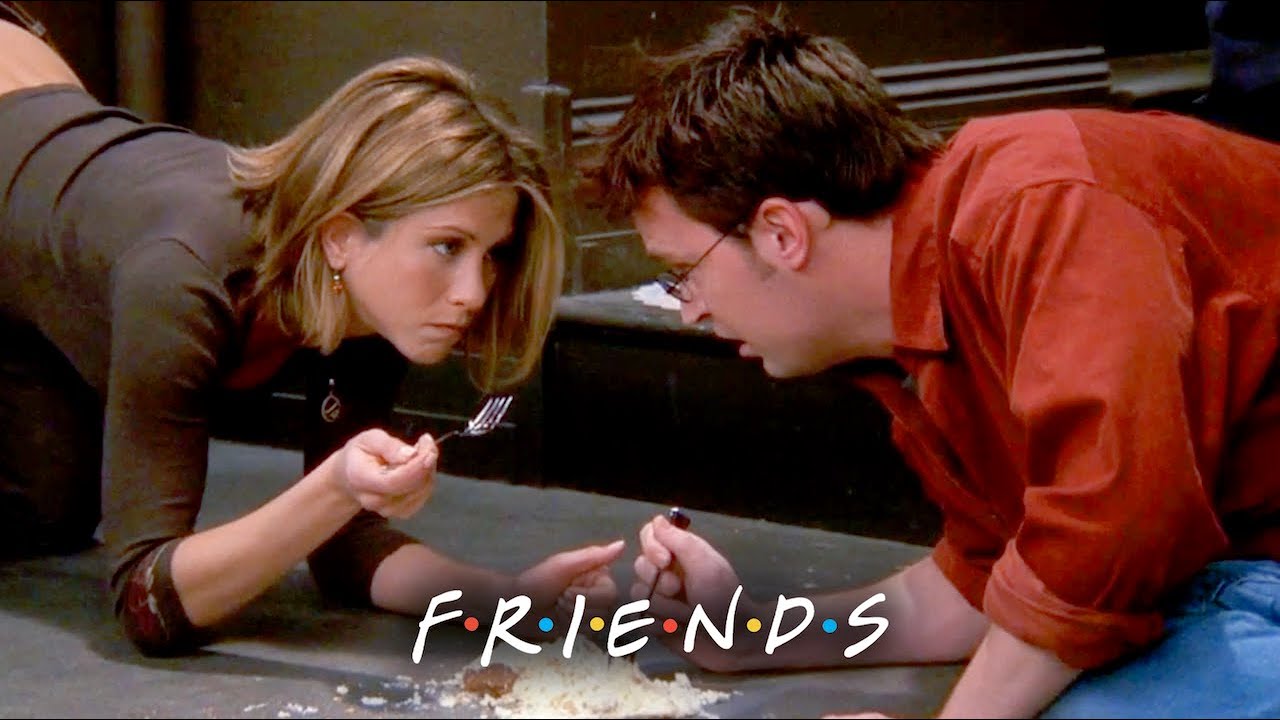 Chandler and Rachel can't stop eating someone else's cheesecakes, which are mistakenly delivered to Chandler's apartment.
---
Rachel dates Tommy, who seems pretty nice... except when he starts screaming at people; however, only Ross witnesses this beha...
---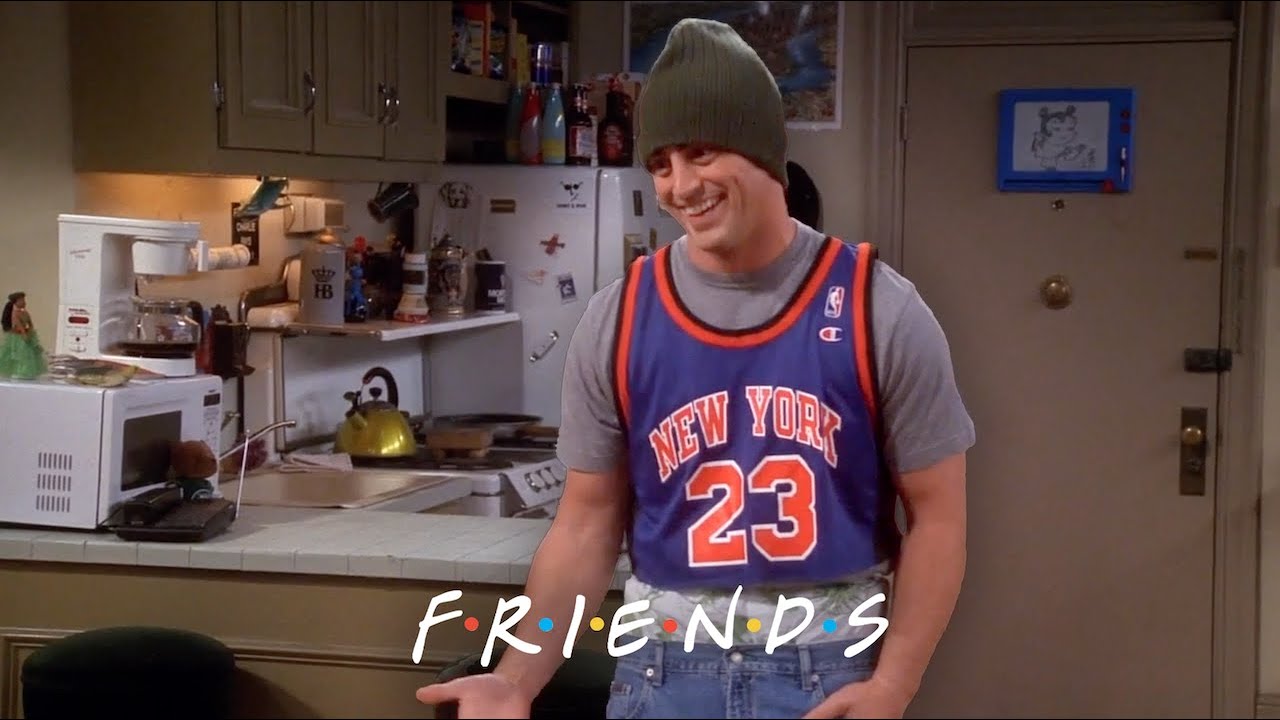 Joey prepares to audition to play the part of a 19-year-old.
---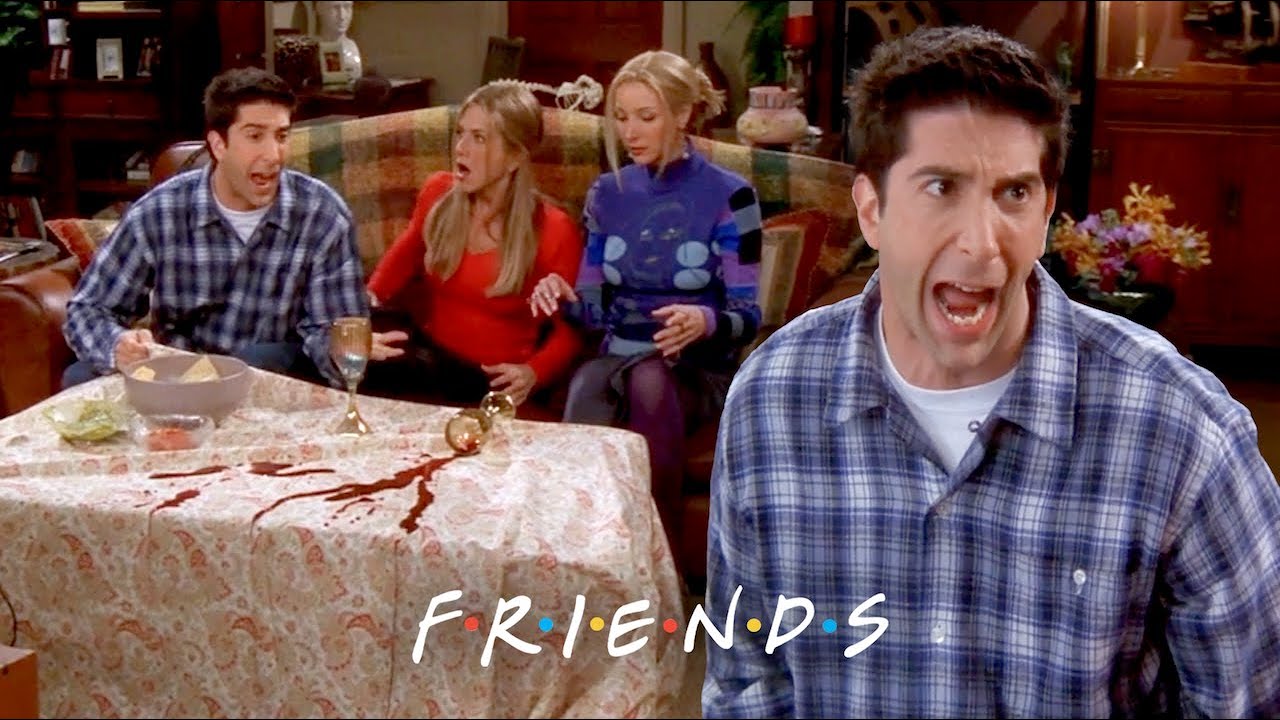 Rachel buys furniture from Pottery Barn, but tells Phoebe she got it at a flea market, because Phoebe hates Pottery Barn. The ...
---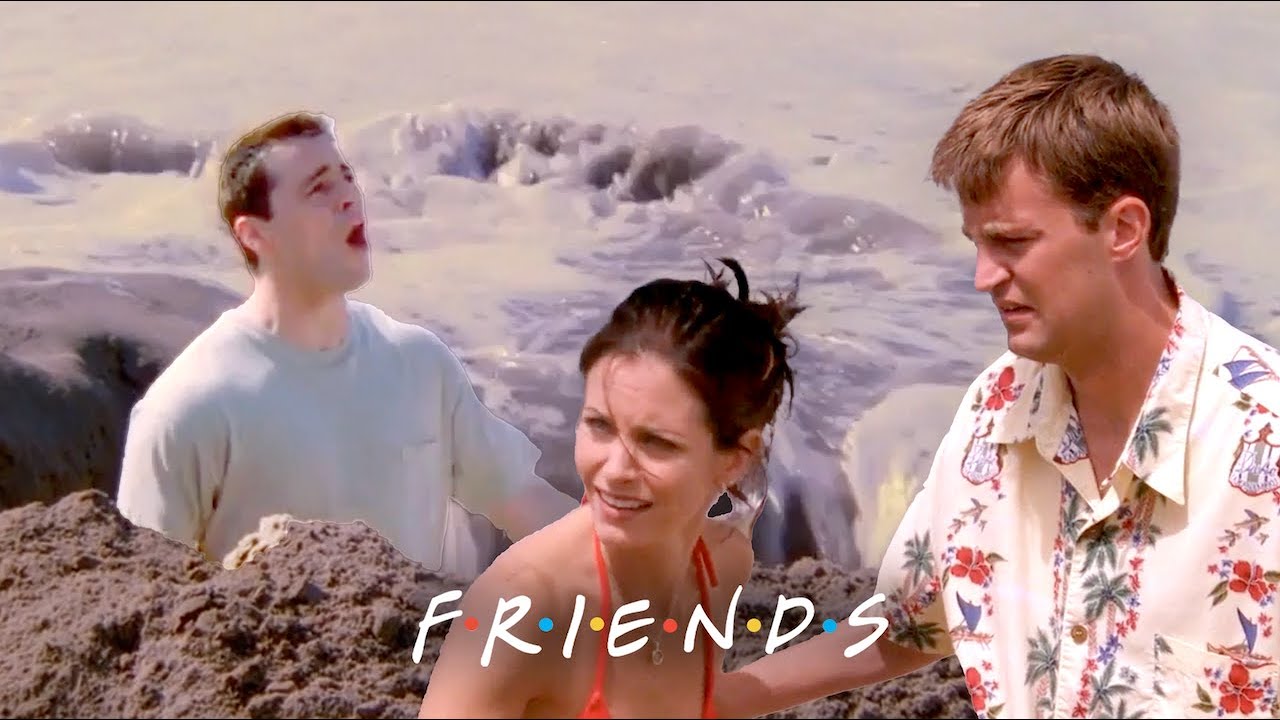 Monica, Chandler, and Joey spend the day on the beach; Joey digs a hole; Monica gets stung by a jellyfish.
---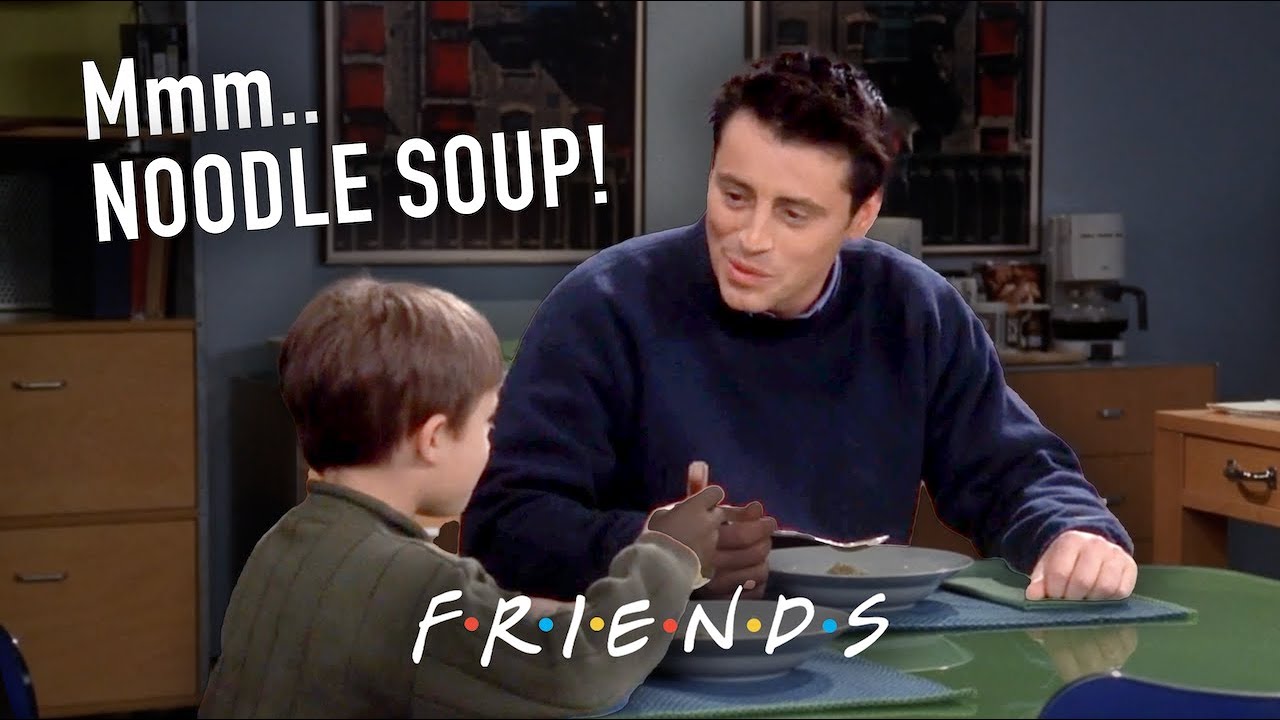 Ben auditions for a soup commercial and Joey comes along to try for a part as well. Joey has a little trouble with his line, h...
---
Ross rediscovers his musical 'sound', but he isn't really as good as he and Phoebe seem to believe; Phoebe doesn't want to per...
---
and Gets Stuck Inside
---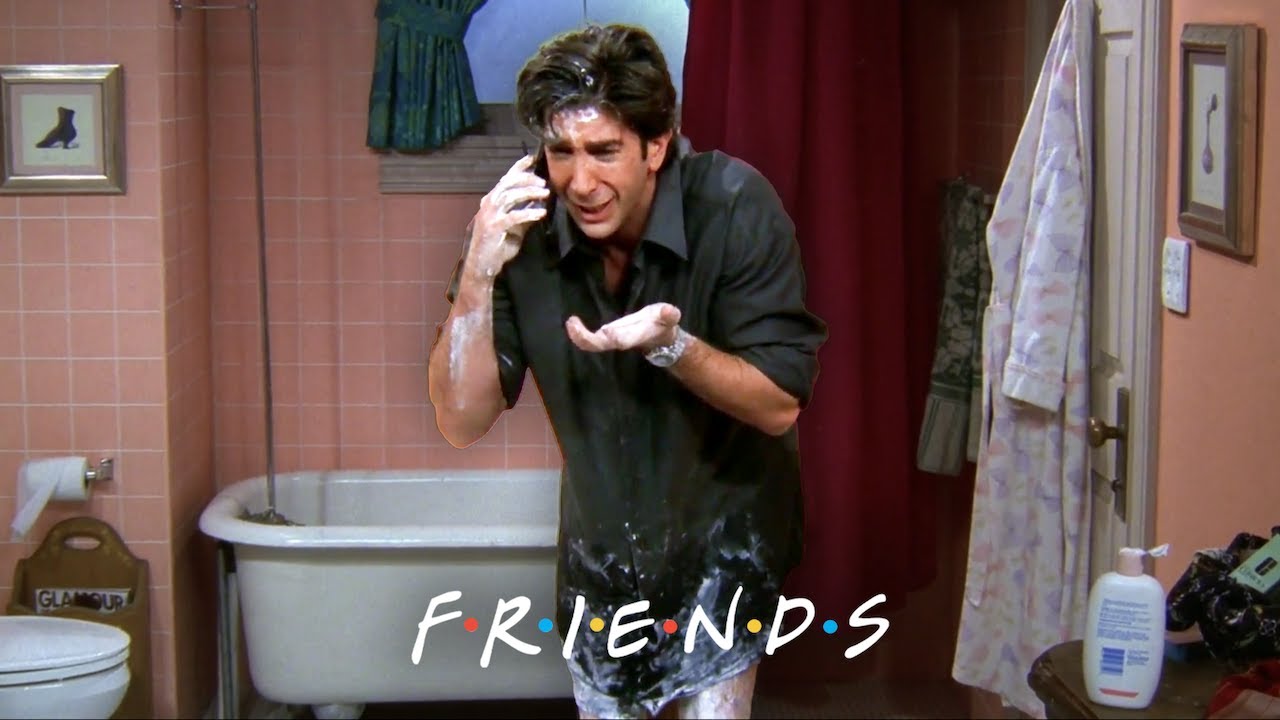 While on a date with a new girl (Elizabeth Hornswoggle) Ross' new pair of leather pants is so hot and tight that he can't get ...
---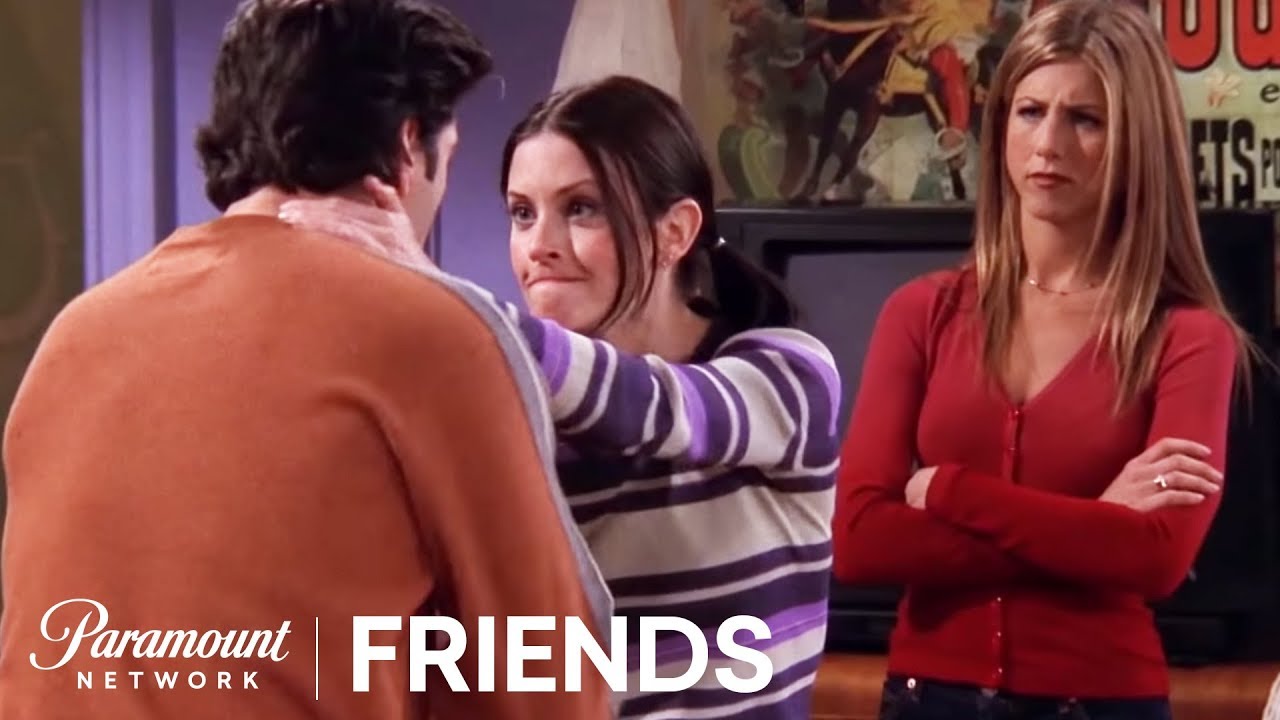 The holidays are better spent with Friends.
---
Share this page with your friends.
---